Ontario Christian High School: Building Community from the Ground Up
At CCI, we don't just build "best in class" facilities. We also build lasting relationships with our local community. That's why we were thrilled to be named the commercial builder for Ontario Christian High School's state-of-the-art student center and gym—a landmark project two decades in the making.
Ontario Christian High School started as a one-room schoolhouse in 1944. More than 70 years later, one of the longest-standing Christian schools in the Inland Valley is home to more than 1,200 students. To continue attracting new students and provide new learning spaces, the school worked with city officials and leading architects to design a dual student center and athletics facility. Once complete, this highly engaging, modern multi-use space will allow the school to expand its athletic programs under CIF requirements, enhance academic programs and build partnerships with the Ontario community.
As the project's commercial builder, CCI has the opportunity to shape this "state of the art" facility from the ground up. From the gymnasium itself to multiple parking, this expansive project allows us to do what we do best: leverage more than three decades of building experience.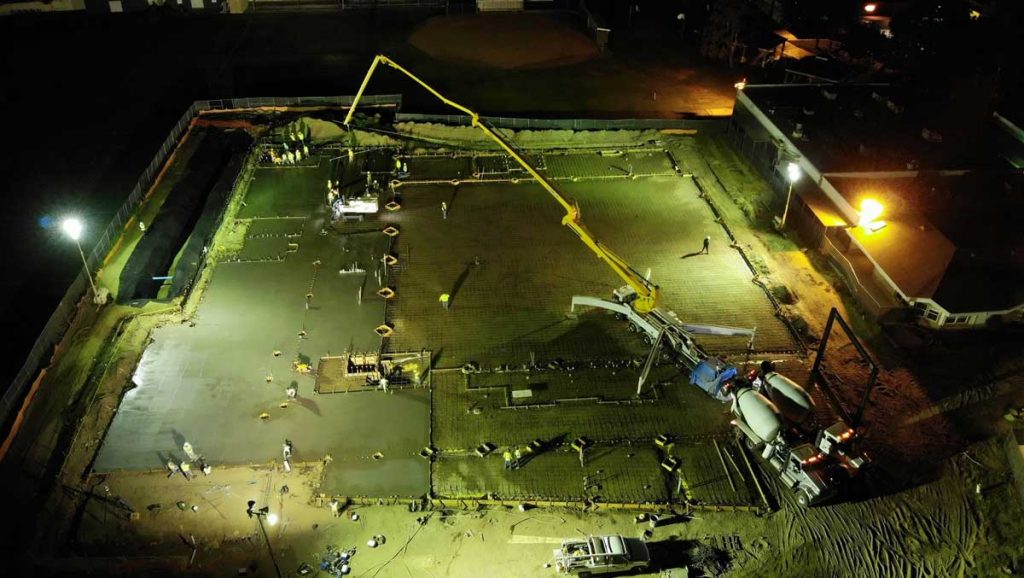 Key project features include:
A new gymnasium and student center that includes state of the art athletic training and
weight rooms

Parking lot and bus loading/unloading areas

Softball field and dugouts

Water retention area

Modified parking lot and entry drive

650 yards of concrete pour for multiple parking lots

$1 million laser screed equipment for superior concrete finishing
Here are a few snapshots of the CCI team in action, completing a concrete pour for the facility's multiple parking lots.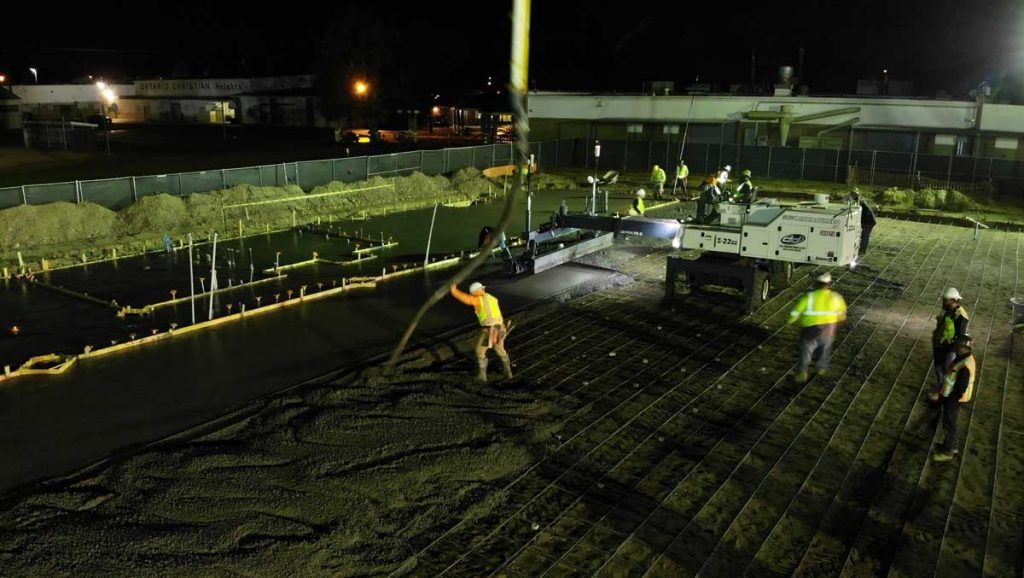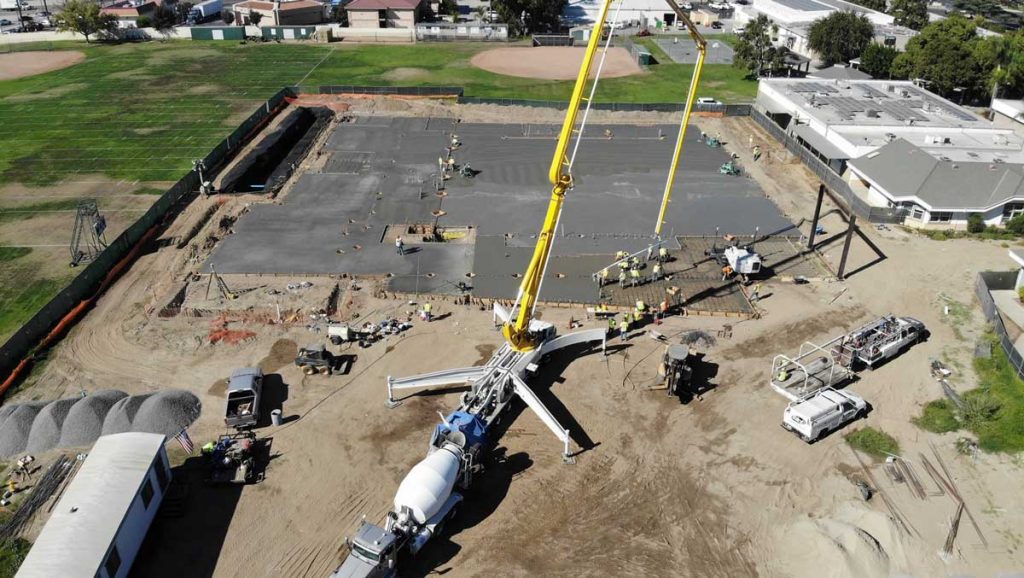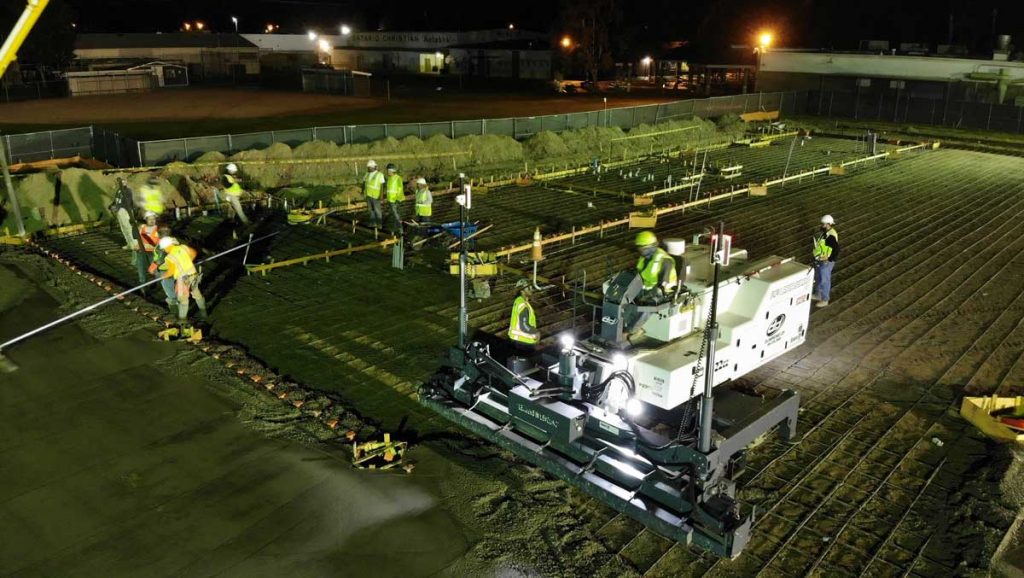 There's still much work left to be done. But with every construction milestone, we're bringing Ontario Christian High School's vision to life—and building a facility that will educate and entertain the community's future leaders for decades to come.
Do you have a commercial construction project that requires top-notch expertise and a partnership mindset? Let us put three decades of excellence to work for you. Tell us a bit about your construction project