It's Just Good Over Here
The CCI culture truly defines who we are, what makes us different and why our team is able to better serve our clients.  We hire people who thrive on reverence for others and possess passion for creating amazing structures. Our team values great relationships and works eagerly towards our vision of making every client into a "Raving Fan". Not to mention, they are some of the most talented builders in the business. That passion is evident in the work we do on your building as commercial general contractors. Every member has an inherent interest in every project, and a stake in the finished product.
Value, Relevancy, Purpose
We have high expectations of each other and work as a team to build projects we are all proud of.
At CCI, we work diligently to foster the extreme success of every person here. Their purpose is primary, and we nurture their goals by requesting employee input and involvement at all levels.  We gather together quite often and we communicate constantly as it's a necessity to serve our clients at this level. We meet in conference rooms, offices and on site, just like you would expect. But we also share a meal and trade ideas, concepts and experiences. Without this synergy we would be just another contracting company.
Our employees are charged with bringing integrity, commitment, and intellectual precision to each project and they are happy to do it.
This culture has allowed CCI to become a leader as commercial general contractors.
"
When people are emotionally invested, they want to contribute.
"
Simon Sinek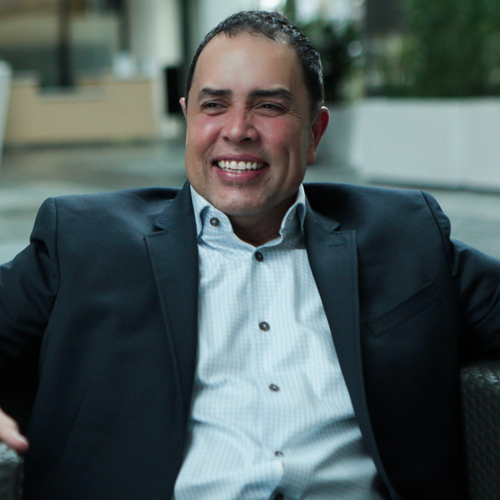 Carlos Cruz
"Whether you say you can or you can't, you're always right."
There is no doubt that the success of CCI is dependent upon its winning team.  At the heart of our passionate organization is a champion who leads by example and inspires those around him to reach beyond the limits of their own imagination for personal and professional achievement.
Through his vibrant entrepreneurial spirit, progressive style of culture building, forward-facing communication skills, and relentless commitment Carlos creates much more than just structures. Mr. Cruz is the leading force behind this new era in commercial building, bringing his dreams of re-shaping an old industry to reality. He has positioned CCI to become one of the most sought after design-builders in Southern California.
Carlos inspires those around him to possess reverence for others and passion for creating amazing buildings. The team value he instills helps foster great relationships inside and outside the company. This foundation of interpersonal communication skills drives CCI everyday towards the goal of making every client into a "Raving Fan".
He works diligently to foster the success of every person here. To Carlos, their purpose is primary, and nurturing their success and loyalty is simply second nature to his upbringing. Cruz credits his mom for forming the foundation of his character. "My mom taught me to love people and encouraged me to communicate lavishly."
Carlos has an innate ability to master new technology, with a focus on the implementation of procedures for commercial design. He provides strong supervision of the design and construction teams, working to meet the demand in today's market. He develops deep relationships within city agencies to help expedite the plan design approval process.
As a leader he ensures that each person on every build is focused on meeting or surpassing the project objectives. Carlos is only interested in delivering quality buildings that will achieve or exceed the forecasted benefits. Mr. Cruz is accustomed to overseeing multiple projects, providing leadership and direction while keeping a sharp eye on details and budgets. He is flexible and versatile and thrives on deadline-driven environments.
His history of high-profile projects include  Target, Cost Plus, LA Fitness, Ikea, Vons, Ralphs, Food 4 Less, Sprouts, Gelson's, Pavillions, Smart & Final, and Old Navy.
Aside from his insatiable passion for building teams and structures, Carlos is fanatical about traveling with his family. "I love to travel because it's some of the best education out there. I grew up wishing I had been born before Lewis and Clark," Carlos Shares, "I love calendar multiple travel events as far out as possible, and then reap the rewards of anticipation for the upcoming experience"
Education:. Chaffey College, Business Administration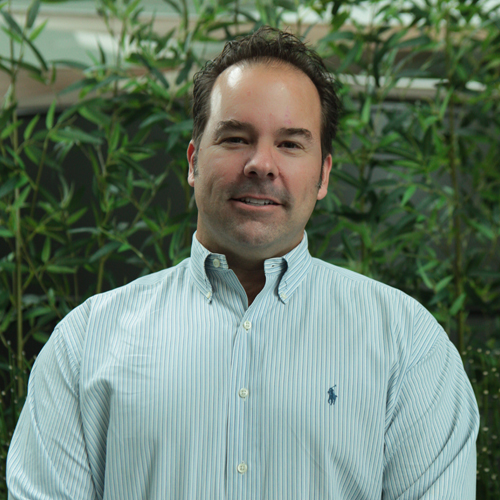 David Vitton
Position:
VP of Northern California Operations
"What I like most about working at CCI is being fully immersed in all aspects of an exciting, fast paced and fast growing organization. The synergy that resonates throughout the organization is evident when I see how efficiently we complete projects."
David thrives on a good challenge, especially when it comes to the creative process. Developing systems that bring more efficiency to CCI's operations and ultimately add more value to our clients is what drives him. "Dealing with clients is my favorite part. If we have come up with a new solution to help make their business grow by way of the build, I love showing them.  Getting to know them personally is not just a bonus, it's a reward." This passion is why David is leading the charge together with CCI to deliver excellence in commercial buildings.
With more than 23 years of experience in key executive positions, David has been responsible for the complete profit and loss accountability in all facets of general construction operations. This includes business development, pre-construction design, estimation, operations and project management. He is responsible for all facets of project management in the growing Northern California region.
His notable project list includes a $28M Walmart Super Center on 48 acres with 211,000 Sf of retail. In addition, David managed a $972M project for Big Lots where he converted existing retail buildings for the new tenancy along with site improvements. TGIF Restaurants also relied on his operational experience for a $6.4M project including 2 design-build properties. Another project at Northrup Grumman totaled $10.8M and required upgrading military-use buildings to a new state-of-the-art design.
Besides keeping a close eye on various CCI projects, David is happily watching over his most important "project" — raising his family. Summers are his favorite time of year, with family trips on the itinerary. His favorite activities include exploring the Sierra Mountains, camping, off-road motorcycle riding, boating, firearms and archery.
Education: Bachelor of Science, Construction Management. California State University Chico, School of Engineering.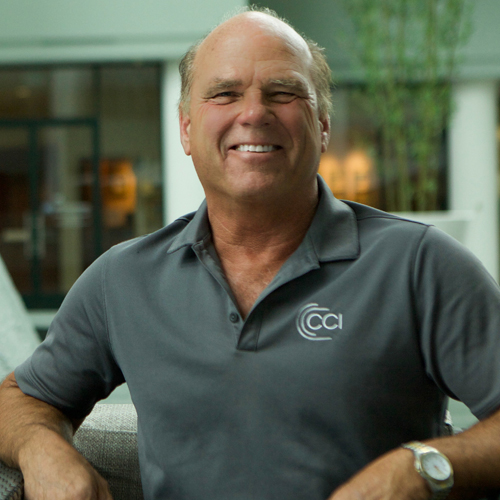 Rick Fox
Position:
Senior Superintendent
"What I like most about CCI are the people that I work with. We have each other's back and work towards a common goal."
Rick's day quite often starts with the greeting "Hey Big Daddy" from one of the crew. Rick has rightfully earned that title from his peers with over 3 decades of complex project management under his belt. He is a results-driven builder with experience-based knowledge of commercial construction operations. He is adept at conveying complex building concepts in a simple and compelling manner, while leading personnel through daily tasks and ensuring the highest performance for each project.
Rick represents the heart of CCI, but the Senior Superintendent quickly shrugs this off. "I just treat everybody like I would want to be treated," he says. "I make sure my team members know that I appreciate them greatly. They help me prove to my clients how special they are, so they never have to look elsewhere."
His career milestones include the St. Regis Monarch Beach Resort and Spa, a $250M, 22 acre, five-star resort. Rick also oversaw the completion of the Hollywood Back Lot project including buildings, walkways, landscaping and underground utilities as Superintendent for the $1.4B project.
Rick holds a California State "B" Contractor License, is OSHA 10 and LEED Certified.  He is also a member of the U.S Green Building Council, Orange County Chapter and a member of the Sustainable Home Committee in Orange County.
On any given weekend Rick makes his second home in the outdoors. You might find him barreling down Kern River in his kayak. Or, On more peaceful days, behind the barrel of his shotgun chasing dinner.
Education: Saddleback College, Santa Barbara College.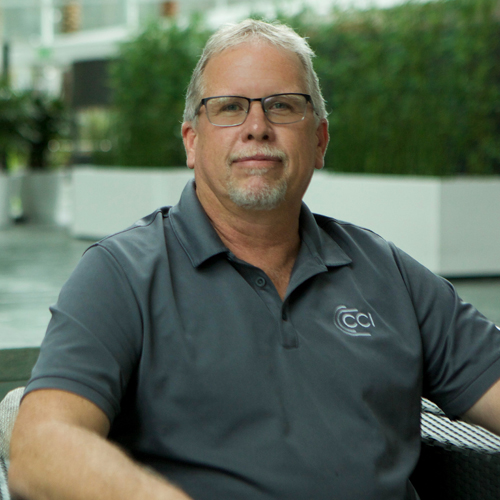 Barry Strubel
Position:
Senior Superintendent
"I enjoy the people here at CCI. They are a very talented yet a humble group. I don't have to worry about someone's ego getting in the way of our commitment to the client. CCI is a small company with a fun attitude, which is a very fresh approach to the industry."
Barry Strubel is responsible for coordinating the efforts of superintendents as well as other field personnel on the job site. As a seasoned veteran, he knows how to get the job done. Barry is a valuable resource when it comes to assisting our superintendents with technical support once a project is underway. Barry implements budget control procedures long before the project begins.
During the planning phase of every project, he also takes a proactive approach helping to identify high risk situations based on the scope of work and surrounding area. On a daily basis Barry's duties include supervising superintendents, communicating with the client, scheduling contractors and coordinating visits from public service departments.
His career started in 1982 as a carpenter and has been growing ever since. With over three decades of experience, he has a proven track record of leading the field operations for a wide variety of projects. The list includes construction projects throughout the country including retail/mixed-use developments, grocery stores, interior alterations, office build-outs and educational facilities
Among his notable accomplishments Barry is one of few at this professional level who has worked on projects in over 40 states, including Alaska. He has enjoyed traveling and gathering the knowledge from so many different climates and building conditions.
Barry's favorite pastime is watching his son race. He enjoys riding dirt bikes as well, and is getting used to the smile on his son's face as he passes his dad. When he's not playing in the dirt at CCI or with his son, Barry is planning her next big trip. "I want to visit every country at least once in my lifetime,  even Iceland! There is so much beauty that exists in the world and I want to bring it all into my life through travel."
Education: Pueblo Community College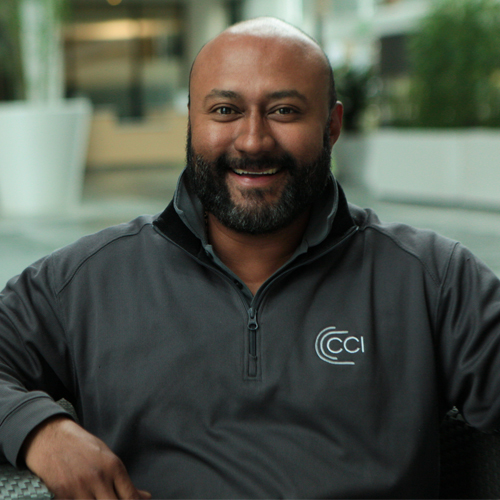 Don Castellon
"What I like about CCI is the fact that it is a little company doing big things"
Don Castellon is a Project Superintendent for CCI's commercial contracting services. He is responsible for the coordination of all field activities on the construction site and worker health and safety. Making sure that our clients projects are delivered as promised is one his top priorities. His daily responsibilities include subcontractor coordination, supervising operations, ensuring quality and monitoring the schedule.
Don has experience supervising the successful construction of various types of construction projects including medical, commercial office, interior alterations, parking structures and educational facilities.
Don has held a California Licensed General contractor "B" & Electrical "C-10" since 2000. He is a US Army Veteran who has served 2 tours of duty with a rank of "E-5 Sergeant".
After seeing construction rod all week Don likes to wrestle a fishing rod on the weekends. He enjoys sport, saltwater and fresh water fishing. He loves big fish but admits he has always wanted to get closer to the action. He plans on traveling to South Africa one day to fulfill his lifelong dream of swimming with the great white sharks.
Education: Pasadena City College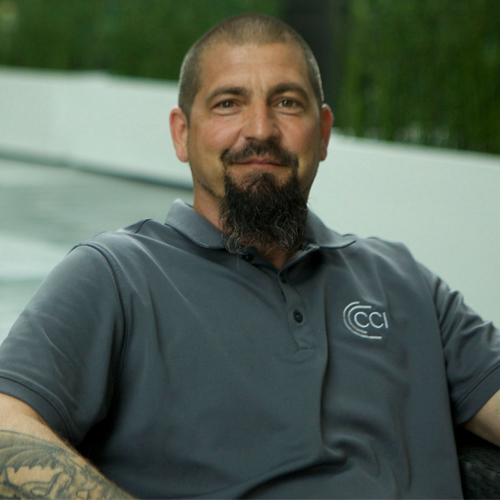 Steven Rankich
"The quality of our crew makes my job easier than I could ever imagine. Their work is A-1 in my book and the daily banter between us makes it even more enjoyable."
Steve's strong suit has always been on the technical side, HVAC being his specialty. Going on 3 decades of experience he has mastered the skill of managing trades and scheduling inspectors. "My clients know that when I'm on the job, things go off without a hitch", Says Rankich.
The sense of camaraderie is Steve's favorite part of his job. "I like the last few days of every project, when we have the entire crew present and we're working on a final punch list," he says. "Everyone involved in the project gets to see the fruits of their labor, and more importantly the client's joy in the finished product."
One of his best memories in the business includes the installation of A/C units on the roof of the Union Bank building. Of course he had to have a bit of help moving those 30 ton Air Conditioning units, so he called in a Sikorsky S-58T helicopter to make the lift.
Steve holds a certificate through Certified in Home Performance for energy efficiency. He has also received system-specific training courses in the HVAC industry, including Trane's Variable Frequency Drives, Mitsubishi's City Multi-Systems and the EPA refrigerant CFC Certification course.
The self-proclaimed adrenaline junkie is a sucker for anything with four wheels and a turbo. If Steve isn't at the race track you'll find the gear head his garage watching the  Indycar Series,  particularly Ryan Hunter-Reay in the number 28 DHL car. He'd also be hard pressed to pass up a weekend of firing 12 gauge rounds at the local shooting center.
Education: Peninsula College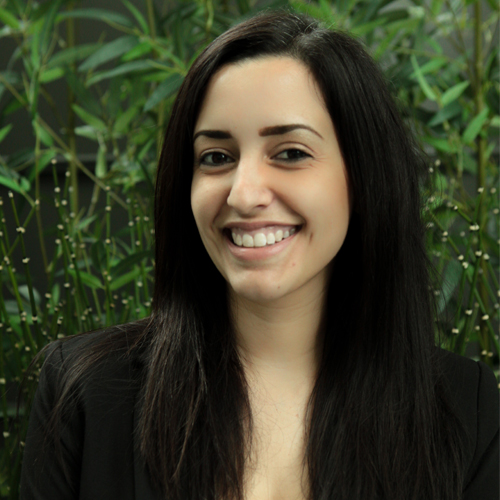 Leticia Medina
Position:
Project Engineer
"What I enjoy most about working at CCI is the internal alliance of our team, the fast yet orchestrated pace of the project environment, and the ability to deliver real solutions to the challenges that exist in the construction environment today. "
When it comes to details, Leticia is Jedi-focused on bringing all the elements together in harmony. As Project Engineer, Leticia is responsible for making sure key team members have full command of every finite detail to ensure the successful completion of every structure.
"It's amazing how many little details must be attended to on every project," shares Leticia. "There's a different contractor, company or inspector for every aspect of the build, and I get to watch over all of it!"
Besides keeping a close eye on CCI projects, Leticia cherishes spending time with her family. Activities like bike riding or going for walks have become some of Leticia's favorite weekend indulgences. Leticia shows us see her creative side through graphic design. One day she hopes to use her talent to teach kids how to express themselves through graphic art.
Education: B.S., Cal State Fullerton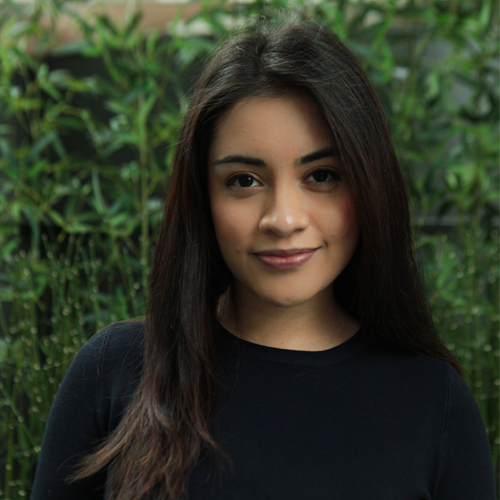 Mariana Gomez
Position:
Project Engineer
"CCI's reputation is what brought me here, that is what I like and respect most about this company. My friends and their family members laud about the amazing culture at CCI and that led me to this greater group of people who share the same values as me."
Mariana has a rich background of caring for people through her work in the medical industry. Along with her interpersonal skills, she refined her talent for memorization and organization, important skills that enable her to keep up with the intensity of CCI's fast-paced environment. Transitioning to the role of caring for all the details and people involved in critical projects at CCI was a natural fit.  As Project Engineer, Mariana is in charge of looking after everyone's best interest while managing the details of vital projects.
"I enjoy being part of the CCI team because it gives me the ability to serve others needs and assist in building strong relationships with our clients," she says. "I love being in an environment that demands excellence and integrity."
When she is not at her desk molding each project into perfect form, Mariana enjoys salsa dancing with friends. "It's so addictive that there are times I don't stop until I can't find a partner. I was so addicted I started taking lessons during my lunch hour at one point. This left me with very little time to eat, and oddly doubled as a creative way to diet."
Education: US Colleges of Health and Human Services
Carlos Cruz David Vitton Rick Fox Barry Strubel Don Castellon Steven Rakich Jeff Bell Leticia Medina Mariana Gomez